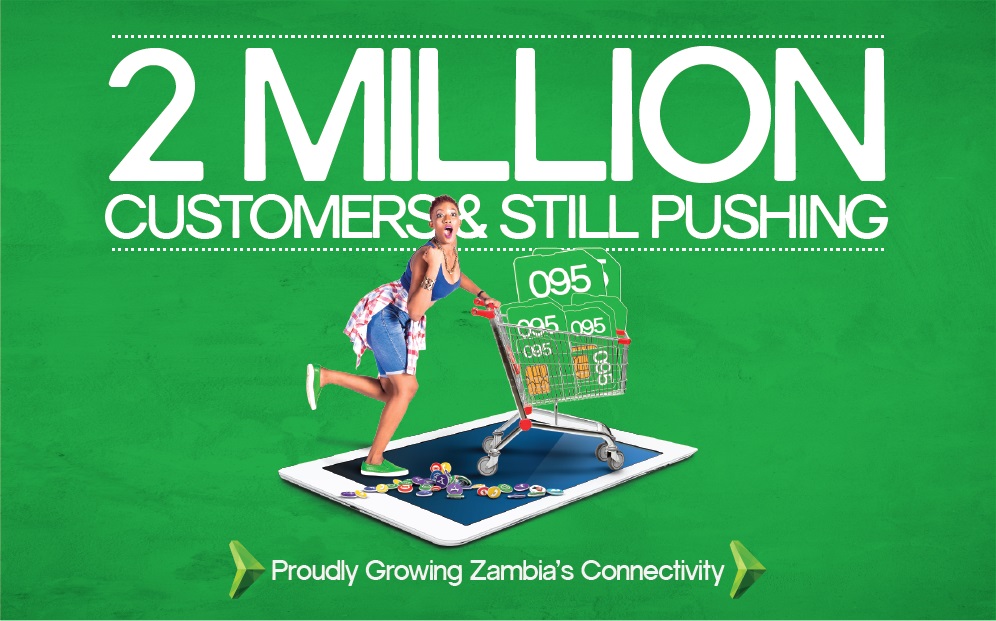 Lusaka, August 16 – Zamtel has continued to batter all growth barriers to sustain an impressive surge that saw the State owned communications Company break into the 2 million subscriber ceiling this August.
In May, Zamtel picked up its performance to record the highest month on month growth in mobile prepaid revenue of 26.1 percent, growth in mobile subscribers of 9.6 percent, growth in gross revenues of 18.6 percent and achieved a profit for the first time in 2017.
The Company has continued on this accelerated growth trajectory both in revenue and subscriber numbers coming on the back of an aggressive subscriber acquisition drive, attractive marketing and product offers as well as the impact of the revised tariffs on fixed line service.
Acting Chief Executive Officer, Mr. Sydney Mupeta, said Zamtel's performance has continued to improve, recording consistent positive revenue since May due to prudent resource utilisation and exciting product offers, including the recently launched Zamtel Kwacha.
He said Zamtel has continued to show great potential for growth on both its Fixed and Mobile business segments, adding that the firm remains focused on pushing growth barriers out of the way to aggressively grow the business to turn it into a viable and profitable company before the end of the year.
"Zamtel remains committed to investing in network expansion and increased capacity aimed at improving customer experience, accelerated customer acquisition and revenue growth," said the Acting Chief Executive Officer.
To celebrate the 2 million customer milestone, Zamtel is giving all its valued customers a free on-net offer of 20 MB of data 20 minutes voice and 20 SMSs to be redeemed within two weekends of the offer by dialling short code 9595.