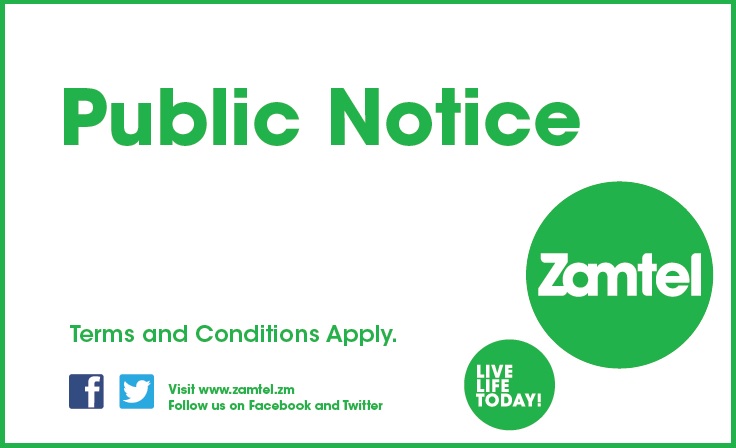 This serves to inform our esteemed customers that the All Networks Promotion which has been running since September 2016 will come to an end effective mid night of 31st May 2017. Please note that the subscription for the monthly offers will run until the expiry of the duration.
Due to some regulatory matters that are still under consideration our plans to introduce a permanent tariff to accord our customers the bene.t of ease of access to communication are therefore delayed. We advise our esteemed customers to bear with us as we engage the relevant authorities. Please note that Zamtel's desire is to continue with low cost offers as part of our aggressive customer acquisition strategy and commitment to lower the cost of communication to the Zambian public.
In the meantime, our Real Mahala permanent tariff is still available and you can subscribe by dialing *335#.
We take this opportunity to thank all our customers for their loyalty and unwavering support given to Zamtel.
For and on behalf of Zamtel.